Cisco IMPACT is only a few days away and we can't wait to show you what we have in store for the event. Ahead of that, we're hosting a webinar for the latest release of VQ Conference Manager – version 3.12.
This month's newsletter also focuses on a major TMS announcement from Cisco and a message from our latest starter.
Read on for:
VQCM 3.12 Webinar
Cisco IMPACT
Migrating to VQ DMA following Cisco's TMS End of Life/End of Sale announcement
VQ Learn More video series
A word with our new starter
What's new at VQ?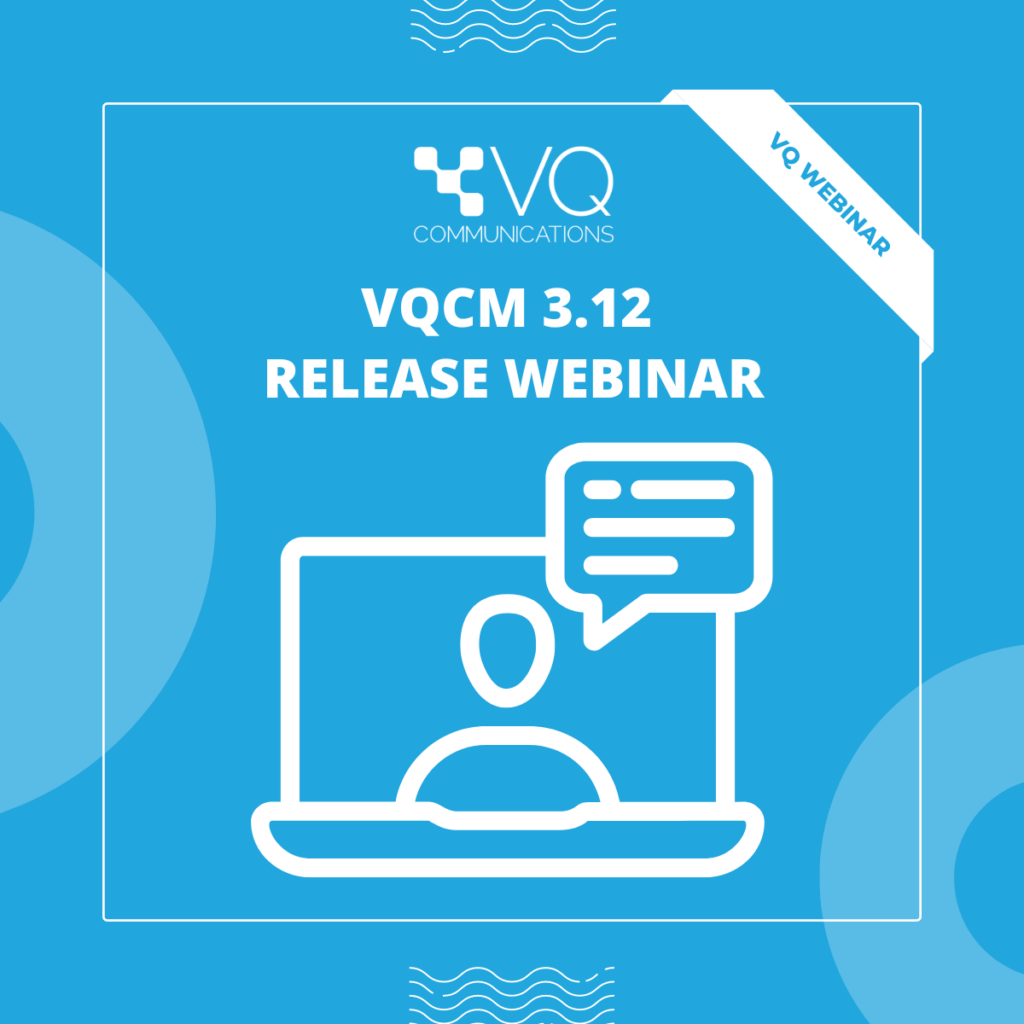 This Thursday, at 4pm (BST), we're hosting a webinar for the VQCM 3.12 release.
The release includes the final phase of our DMA suite, Device Maintenance, which we will dive into on the webinar. In addition to Device Maintenance, we'll be sharing a peek at Metro, our brand-new cross-platform end-user app.
During the webinar, we'll address questions about Cisco's TMS End of Sale/End of Life notification and walk you through the migration journey from TMS to VQ DMA.
Secure your space for the webinar here
Cisco Impact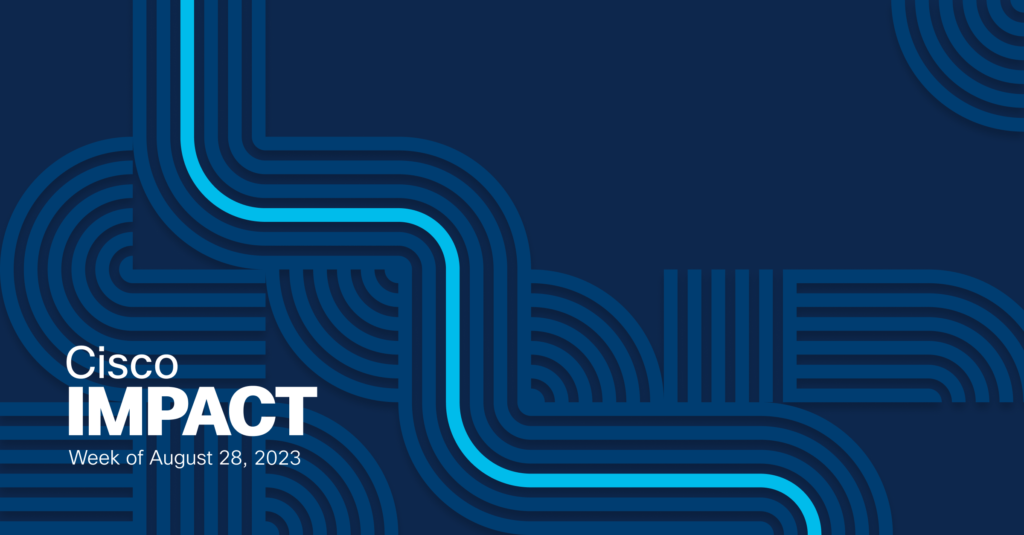 Giles, Steve, Joel and Mike will be heading out to Las Vegas next week for Cisco IMPACT 2023. You will find us at Booth PS49 in the hub.
This year, we're also delighted to have been invited by Cisco to be part of the additional sessions in the Presidential Suite at the Four Seasons.
If you're looking to replace TMS, we will be available to speak with you in person about our Cisco-recommended replacement, VQ DMA.
To prebook a meeting with us during Impact, you can book a session with us here
Cisco Corner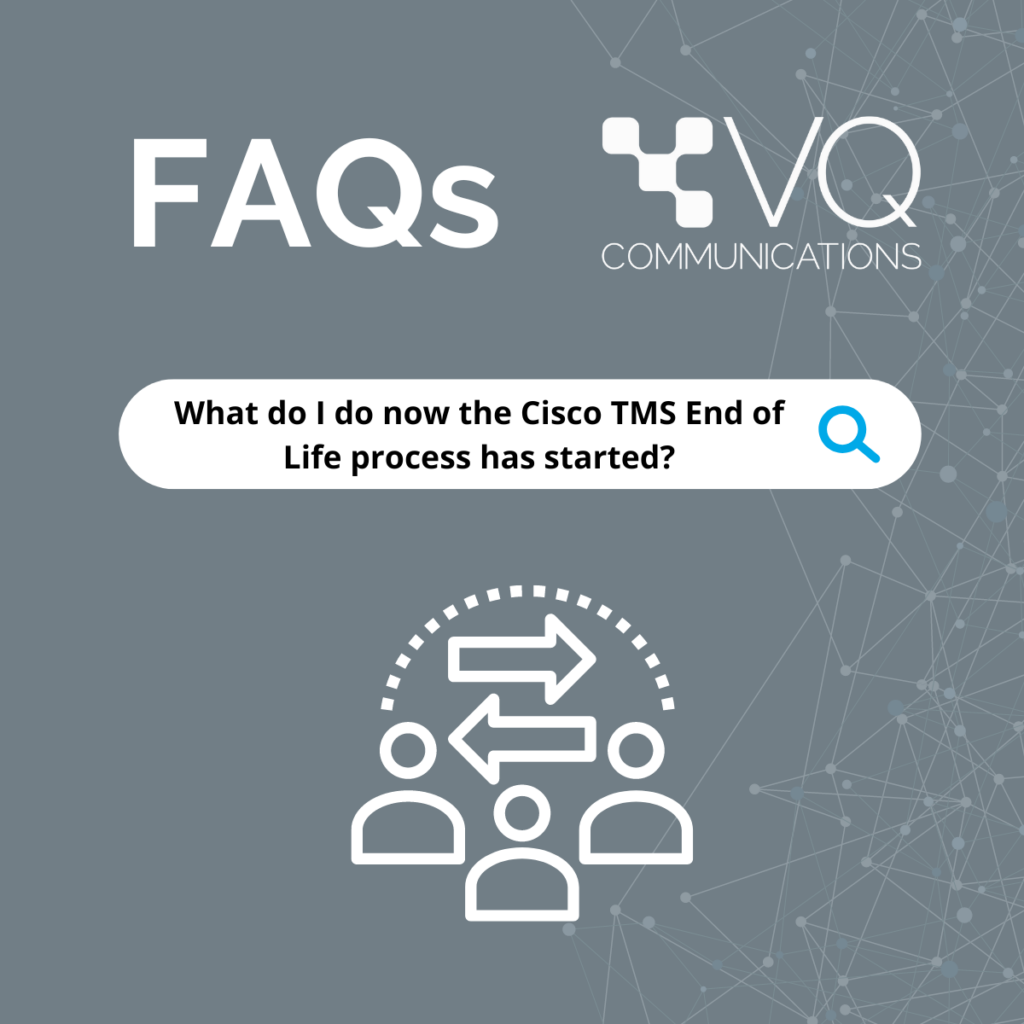 Cisco makes TMS End of Life/End of Sale announcement
Earlier this month, Cisco's TMS product page was updated to announce that the End of Sale process has started for TMS.
For a six-month period, it will still be possible to order TMS subscriptions. After that time, it will not be possible to order TMS, but customers can continue to use existing TMS deployments with valid support contracts.
As part of the End of Sale announcement, the migration detail section encourages customers who cannot migrate to Webex cloud services to consider VQ Conference Manager.
VQ Conference Manager DMA is the natural replacement for Cisco TMS in these environments offering a functionality superset relative to TMS along with a modern architecture, US Department of Defence Approved Product List status and a large installed base of very satisfied customers.
We are delighted that Cisco is recommending VQ Conference Manager DMA in this manner.
Want to find out more?
We've recently launched our new video series – 'Learn more about VQ DMA'.  In the most recent episode, we explain how to migrate from TMS to DMA.
Inside VQ
A word from the VQ Team…
Eleanor recently joined VQ's Software Engineering team and shared her thoughts on the experience so far:
"I've been at VQ for 6 weeks now and I absolutely love it!
The team has been really welcoming and friendly, helping me get set up as it's my first role as a software developer.
I've learnt so much already, supported by our brilliant developers and I'm really enjoying getting stuck into DMA. I definitely made the right choice coming to work at VQ and look forward to a long career with the team!"