One of the things that has struck me over the summer months is how globally we find our software has been deployed. A quick look over our most recent purchase orders shows VQ Conference Manager managing CMS deployments in the US Federal, Food, Health, Defence, Service Providers and Finance sectors, located in Hong Kong, Australia, Russia, Argentina and of course Europe and the USA.
All very exciting but what does this tell us? It is clear that there is no industry vertical leader in deployment of great collaboration tools anymore. With VQ Conference Manager we can help our customers deliver the service their users want, or have come to expect. Whether that is old school white glove concierge, through to the scalability that self-service enables. One of our largest deployments now reports 1 million + minutes a day, truly delivering on allowing users to determine how they want to use their tool set.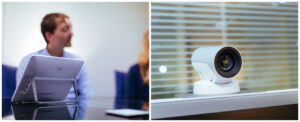 Back at VQ, and to keep pace, our team is growing. We have added software engineers, and are adding more through 2017. We also have a couple of major technology steps to announce later this year – think scale and accessibility. Our channel continues to grow, and deepen, with another shortly to join who adds something unique. Not a quiet summer by any means.