The VQ offices have been a hive of activity recently, with the whole team buzzing in the lead-up to Cisco Live in June.
In addition to details on our Cisco Live plans, we preview the upcoming Cisco Hybrid Workspaces Collaboration Summit in Hawaii and reflect on a workshop in Poland.
Read on for:
Cisco Live US with VQ
Upcoming Cisco event in Hawaii
We recap our attendance and presentation at a Cisco TAC workshop
Details of our Cisco Live preview webinar on the 23rd May
Words from one of our recent VQ starters
What's new at VQ?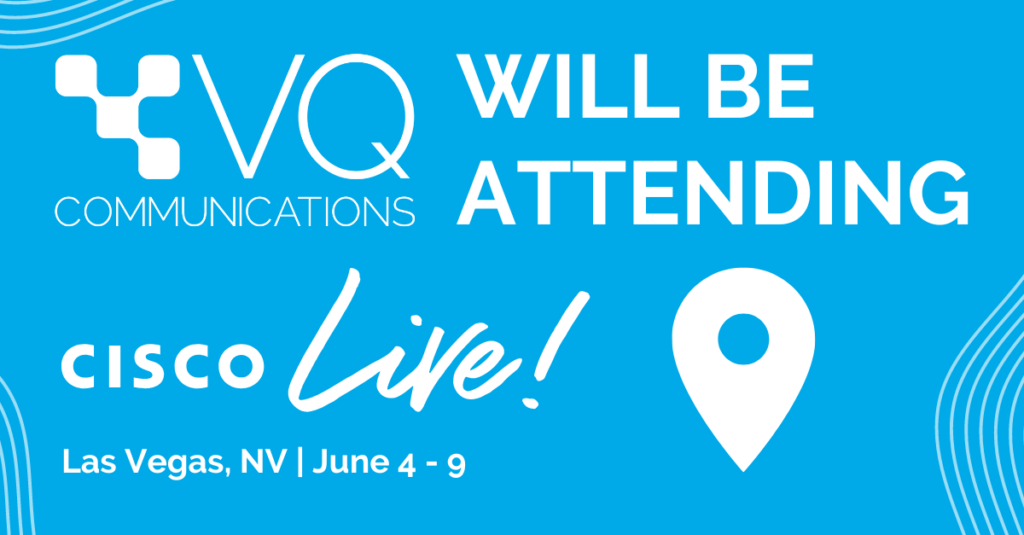 Meet with VQ at Cisco Live
Get ready: from 4 – 8 June, the VQ Team will be attending Cisco Live in Las Vegas, NV.
We're excited to meet up with everyone at this year's event, and we have much to share with you. We'll be showing VQ DMA – the Cisco recommended replacement for Cisco TMS and our latest addition to its functionality – Device Maintenance in 3.12. Expect also to see Metro, our really cool end-user client.
In addition to our booth in the Collaboration Village, we will be hosting sessions across multiple meeting rooms this year.
Meeting Room 1 will give you an insight into VQ's product roadmap as we preview our plans for the next 12 months.
Meeting Room 2 is dedicated to our nine unique 'Meet the Expert' topics, where you can dive deep into our software's features with our engineers.
You can read about the full range of sessions here.

Alternatively, if you prefer, you can watch a short breakdown of our Cisco Live agenda here.
As an aside, for every sign-up to our Cisco Live US sessions, VQ will plant a tree with Heal
Travel Plans in May
Giles Adams will also attend the Cisco Hybrid Workspaces Collaboration Summit later this month.
Join the Cisco Devices team in Oahu, Hawaii, in person on 23 – 24 May to see how Cisco makes 'hybrid work' work through insightful and expert-led Conference sessions.
Steve Holmes will also be in Canada prior to Cisco Live. From 29 May, Steve will be in Toronto and then in Ottawa from 30 May – 2 June.
VQ Presents at Cisco TAC Workshop
VQ's Vice President of Sales Engineering, Barry Pascolutti, recently presented to our Cisco Partners at a Collaboration TAC workshop in Krakow, Poland. We had the opportunity to discuss our new OBTP functionality and delve into the Cisco TMS migration journey to VQCM DMA.
If you want to learn more about moving to our TMS replacement and our 20% off migration offer with Cisco, read here.
In case you missed it, Cisco recently shared these words on VQCM DMA:
"VQ Conference Manager DMA – the Cisco recommended on-premise replacement for Cisco TMS.
Developed through close cooperation with Cisco, VQ DMA provides a migration path to those customers who do not want to or, are unable to migrate to the Webex cloud."
Watch this DMA overview video for more information
Inside VQ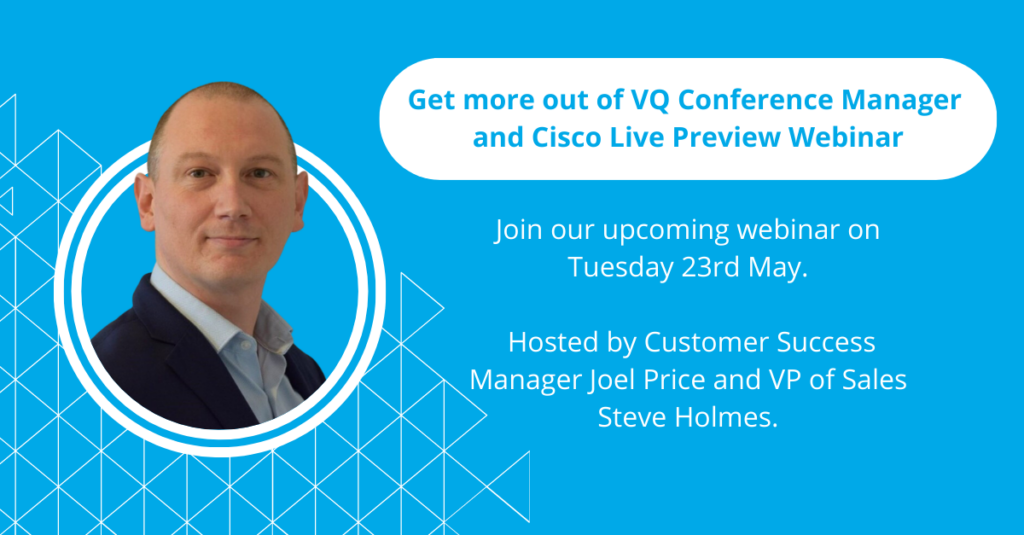 On 23rd May, Steve Holmes and Joel Price will host a webinar to discuss how Joel's role as 'Customer Success Manager' can enable you/ your customers to get more out of your VQ Conference Manager deployment.
The session will also cover our plans for Cisco Live in more detail, with an opportunity for a Q&A.
Register for the upcoming webinar here
It's fantastic that here at VQ, our team continues to grow. This month, we hear from new VQ Software Engineer Neal Baker:
"During my short time here at VQ, I have found the company, although relatively small, to be very professional in how people perform in their roles. In my work area, there is a strong technical capability covering a wide range of technologies and skills.
VQ has a flexible and modern approach to hybrid working and has been very open and responsive to new ideas and technologies.
I have also found team members helpful and encouraging, which has helped me to settle into my role."
Sign up to our mailing list to get the latest updates from VQ.