Welcome to another VQ Communications newsletter. This time we have an overview of VQ Conference Manager's TMS replacement, share details on our next webinar and highlight the VQ team's upcoming trips to the US.
Read on for:
VQ's TMS replacement – VQ Device Management and Automation (DMA)
Our upcoming webinar on how you can introduce VQCM to your customers
Steve Holmes and Giles Adams are visiting Washington DC – fancy a coffee?
Some thoughts from VQ's Vice President of Sales
And plenty more
---
What's new at VQ?
VQCM 3.9 is here, but what does that mean?
If you're looking to migrate from Cisco TMS, VQCM's DMA is the answer. A constantly evolving suite of powerful features, such as One-Button-To-Push and improved Directory Services, are just some of what you can look forward to.
Watch here as VQ Communications CEO, Mike Horsley, walks you through everything.
Don't miss your 20% migration discount for existing TMS customers until 31st October 2022 (in partnership with Cisco). Email info@vqcomms.com to find out more.
Dive Deeper
In our upcoming webinar we delve into the benefits of including VQ Conference Manager in your Cisco Meeting Server proposals, VQCM customer use cases and practical advice such as order placement and licensing models.
We will also provide a rundown of useful resources such as Cisco's Blackbelt Academy, further details of our TMS replacement and migration offer, and upcoming plans for Cisco Live US.
Please note this webinar is for Cisco and Partners only.
---
Cisco Corner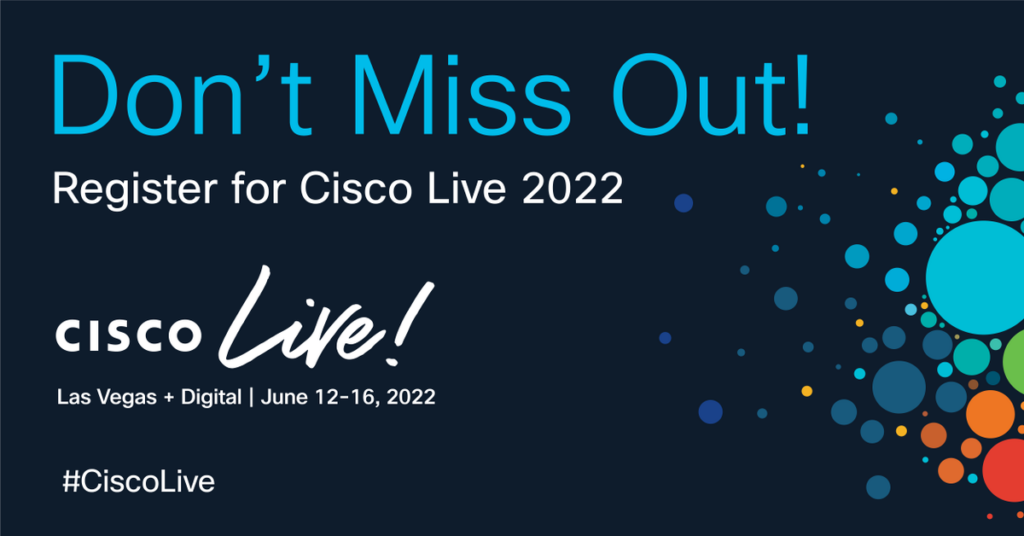 Biggest and best this month
Looking for some reading material? We highlight interesting content from the Cisco community and our own news-in-brief updates.
The VQ team is excited to see you at Cisco Live US, taking place in Las Vegas from 12th June – 16th June. You can get all the details and register here.
In partnership with Cisco, our Stage 3 Black Belt training is live here!
We hosted a webinar for our TMS replacement – catch up on-demand here to find out how DMA will manage and secure your Cisco environment
Steve Holmes is flying out to Dubai and Saudi Arabia in March, contact Steve if you're interested in meeting.
Giles Adams and Steve Holmes will be in Washington DC from 3rd April – 8th April, contact Steve on sholmes@vqcomms.com if you're interested in meeting.
---
Inside VQ

A word from Steve Holmes
VQ Communications Vice President of Sales, Steve Holmes, shares his excitement for the promising months ahead:
"We're fully on the road for 2022, and already we're seeing a semblance of the old normal come back. Between an upcoming trip to Washington DC this April and Cisco LIVE in the summer in Las Vegas, everyone at VQ is feverish to meet partners and customers in person.

The sunny escape from the inconsistent British weather is an added bonus too.

Beyond those trips, we can't wait to share some juicy details for the future of VQ's Conference Manager, with information on our JITC validated 4.0 update coming soon."

Steve Holmes