In this month's VQ newsletter, we're thrilled to announce the release of VQ Conference Manager 3.10. VQ CEO Mike Horsley outlines all the new functionality, and we gear up for Cisco Impact later this month.
Read on for:
VQCM 3.10 release
Our recent webinar demonstrating DMA
How to meet us at Cisco Impact
A competitive VQ team challenge
The refreshed customer portal
And more….
---
What's new at VQ?
VQ Conference Manager 3.10 has arrived
VQCM 3.10 unleashes a range of exciting new functionality, including the introduction of VQ Conference Manager – Device Management and Automation (DMA).
DMA is designed as a replacement for Cisco TelePresence Management Server (TMS), deployed 'on premise' as part of a Cisco Meeting Server and Cisco videoconferencing devices eco-system.
This first release of DMA enables you to create, manage and deploy TMS-style hierarchical 'Corporate Directories' for all of your Cisco videoconferencing devices, replacing the 'Phone Books' feature of TMS.
DMA also provides the ability to import all your current TMS managed devices and manually create Phone Books from your existing TMS environment.
VQ CEO Mike Horsley provides an overview of the latest update here.
Dive Deeper
Want to see DMA and VQCM 3.10 in action?
Check out VQCM 3.10's functionality with our latest webinar covering:
VQ Conference Manager 3.10's latest enhancements
Live demos of DMA's Directory Services and address book functionality
VQ's TMS replacement and migration offer
Watch the full webinar on demand.
---
Cisco Corner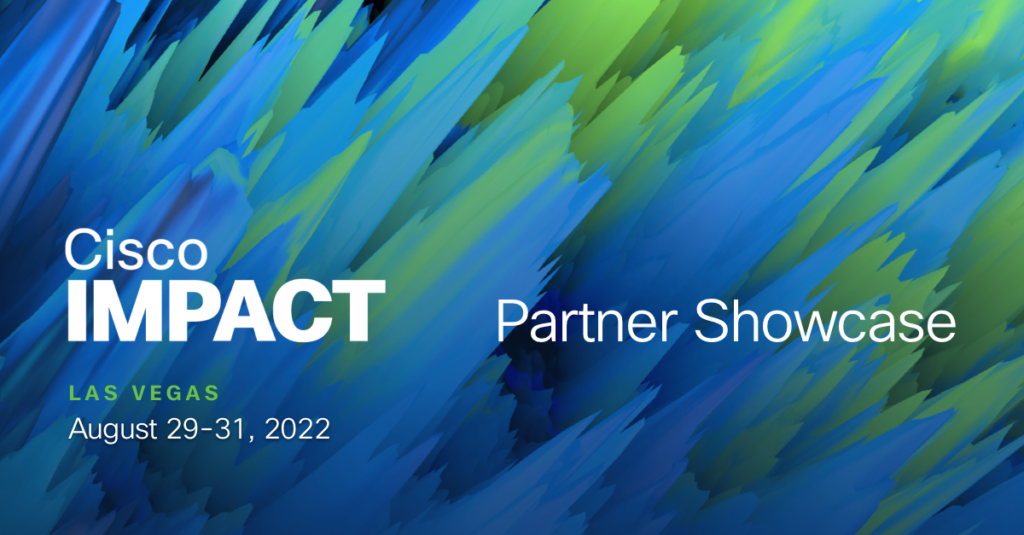 Biggest and best this month
Beyond the release of VQCM 3.10, we're looking forward to:
Cisco Impact, running from 29 – 31 August in Las Vegas, VQ will be at the event. Drop Steve Holmes an email (sholmes@vqcomms.com) and book some time with our team at booth PS43.
We've recently revamped our searchable VQ Conference Manager Knowledge Base. Now accessible from our website from the Resources and Knowledge Base tab, filled with information on how to install, configure, run and use VQCM here.
The VQ team recently held a friendly (yet fierce) competition to determine the ultimate latte artist. The goal? To recreate the VQ Logo – check the results.
---
Inside VQ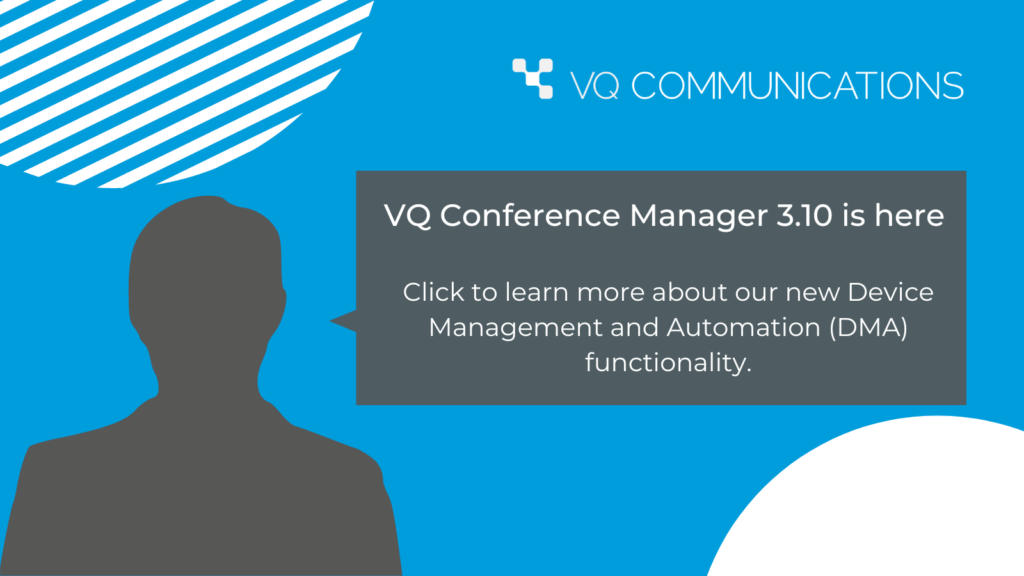 A word from VQ's CEO, Mike Horsley
Mike Horsley shares his thoughts on our latest release and how it propels VQCM forward on its exciting product roadmap:
"VQ Conference Manager 3.10 is the start of a new phase in the journey called VQ. We're stepping out from being CMS centric to becoming a broader solutions platform for Cisco Unified Communications deployments. 3.10 adds the first deliverable of DMA and enables TMS style Directory Services.
It's been pretty crazy over the last 18 months as DMA has become reality and we'd like to thank all the customers and potential customers we spoke to who encouraged us with their support and feedback for it.
It'll be an interesting ride and we look forward to taking it with you."
More from the VQ Communications team
We are delighted that Alan Mills, key member of our cyber security department at VQ and also a lecturer in cyber security at the University of the West of England (UWE Bristol), was invited to speak at the recent CYBERUK event:
"This year I was lucky enough to not only attend CYBERUK, but to speak at it too. The focus of my talk? Supply chain security. As I'm sure any tech company will tell you, supply chain security has become a major concern, with attacks against micro-services, packages and plugins becoming increasingly common.
So it was an honour to be able to share the viewpoints and VQ TTPs for dealing with these issues with everyone else at the conference."
You can read the full blog on CYBERUK here.
Thank you for reading. If you want to stay up to date with the latest VQ news, then give us a follow on LinkedIn.