Cisco Live, TMS migration and more – VQ's June newsletter
VQ Towers has been much busier the past few weeks since the team returned from Cisco Live in Las Vegas. It was our biggest-ever presence at the event, packed full of incredible memories, discussions and milestones.
This month we reflect on Cisco Live and the most talked about topics from the event, including TMS migration, Metro and VQCM 3.12, and we also say hello to the newest member of the VQ Team.
Read on for:
Reflections on Cisco Live US
Upcoming VQ travel plans
A new blog spotlighting DMA functionality
Sneak peek at VQCM 3.12
Words from the latest VQ starter
What's new at VQ?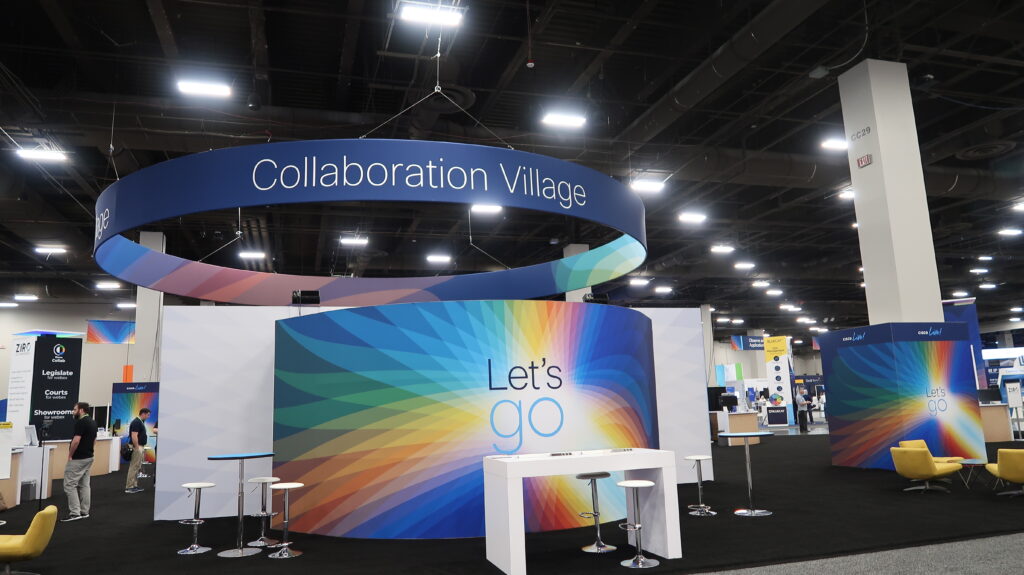 This year VQ went BIG at Cisco Live as we hosted a wide range of sessions in our two meeting rooms to incredibly positive feedback.
On Day 1, Jonathan English presented in the packed-out Collaboration Village to discuss VQ DMA, Metro and more…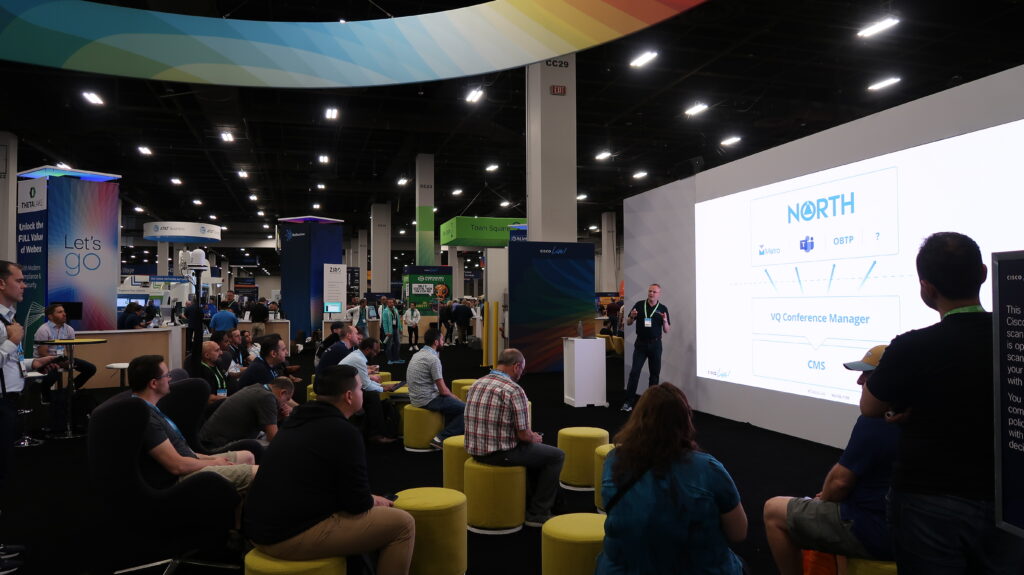 Throughout the week, we heard from the VQ Team about the highlights of the event. Day 2 featured Giles Adams walking the floor at Cisco Live, highlighting the VQ Collaboration Village stand activity and what was resonating with show attendees.
Want a recap of the rest of the week? Take a listen to VQ CEO Mike Horsley as he gives a rundown of the fantastic time the team had at Cisco Live.
A big thank you to everyone that attended our meeting room sessions, joined our presentations and had a demo at the VQ stand. This was a milestone event for us, and we are incredibly grateful for the support shown at the event.
Travel Plans for Summer
VQ has plenty more in store for 2023, which is why you'll be seeing us at a few more events in the coming months.
The biggest trip in our calendar is from 28 – 30 August, VQ will return to Las Vegas for Cisco IMPACT 2023 with some exciting things to share.
Stay tuned for more updates soon…
Migrating from Cisco TMS to VQ DMA
TMS migration was a hot topic at Cisco Live – for good reason. VQ DMA is the Cisco recommended on-premise replacement for TMS.
Learn more about the background of Cisco TMS and why the powerful functionality of the DMA suite is the ultimate replacement option. VQCM replicates key TMS functionality and builds on those foundations with new and exciting tools.
Read our full blog for DMA's features.
ICYMI: In collaboration with Cisco, we're offering a 20% discount on VQ DMA for migrating TMS customers until 31 July 2023. Read more.
Inside VQ
A Word from the VQ Team
Our VQ Team continues to grow as we welcome Abhijit as the newest Solutions Architect to our Sales team:
"Having been part of the VQ team for nearly three months, I have been delighted to discover a multitude of positive aspects that present an incredibly exciting opportunity.
Firstly, VQ's work culture exudes vibrancy and innovation, creating an environment that nurtures creativity and collaboration. I feel empowered to share my ideas and contribute to the company's growth, fostering a closely-knit team dynamic centred around collaboration and shared objectives, resulting in a strong sense of unity and camaraderie.
Secondly, VQ actively cultivates a collaborative and team-oriented atmosphere, encouraging cross-functional collaboration and knowledge sharing among colleagues.
Thirdly, the company prioritises work-life balance, placing a strong emphasis on supporting its employees in maintaining a healthy equilibrium. With flexible work-from-home arrangements available, I can strike a harmonious balance, resulting in heightened job satisfaction and productivity. Moreover, VQ wholeheartedly embraces diversity and inclusivity, fostering a welcoming and supportive environment that values individuals from all walks of life.
Overall, joining VQ promises a stimulating work environment, abundant growth opportunities, a healthy work-life balance, and the unique spirit of a high-performing sports team (as Mike says), making it an irresistible choice for those seeking a truly fulfilling career."
Sign up for our mailing list to get the latest updates from VQ.