Spring has arrived and here at VQ, we've certainly had a busy month since our last newsletter.
First off……..
Many of you will be familiar with our development of VQ DMA. We're very excited to have had the following statement agreed and endorsed by Cisco, relating to the development of VQ DMA and its place in enabling customers to migrate away from TMS.
VQ Conference Manager DMA is the Cisco recommended on-premise replacement for Cisco Telepresence Management Suite (TMS).
Developed through close co-operation with Cisco, VQ DMA provides a migration path to those customers who do not want to or, are unable to migrate to the Webex cloud. DMA has been designed from the outset as the replacement for Cisco TMS, and is available to purchase via Cisco partners globally.
As we gear up for Cisco Live in June, the team recently visited Washington DC and went to Enterprise Connect in Orlando, Florida.
We've also been adding to our Resources on the VQ website, including a new "how to" guide series. Equip yourself with the knowledge to maximise VQ's on-premises conferencing.
And if that weren't enough Cisco have published a blog explaining the TMS migration journey to VQ DMA, we made a guest Cisco podcast appearance and more.

Read on for:
A Cisco blog detailing the migration journey from TMS
New guide series exploring key VQCM functionality
VQ's guest appearance on a Cisco podcast
Steve Holmes reflects on a recent trip to the US
Words from the latest starters at VQ
VQ's Enterprise Connect experience and upcoming US trips
Our first 'News in a Flash' update
What's new at VQ?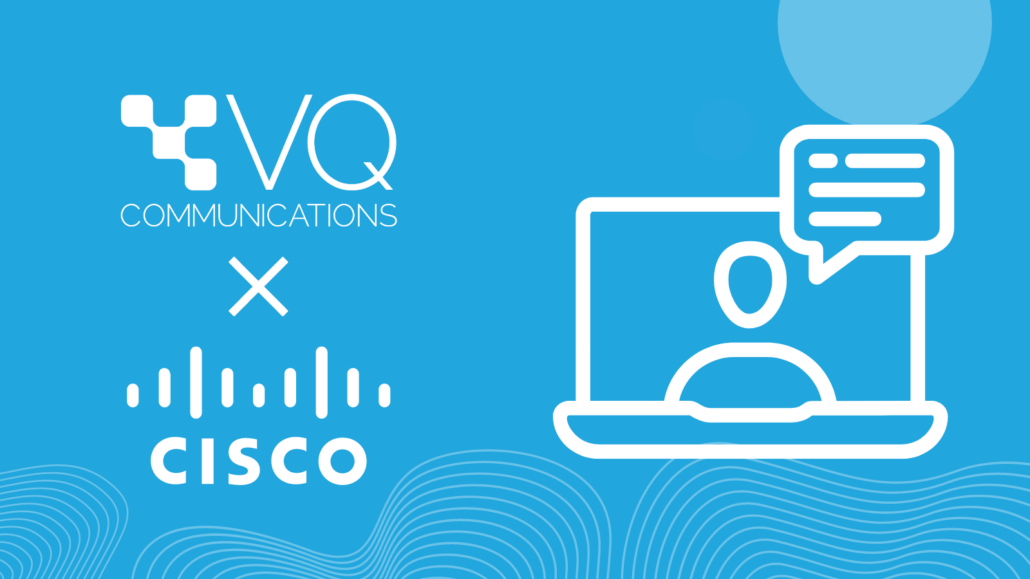 Read what Cisco has to say about VQCM DMA
As mentioned above, VQ Conference Manager DMA is the Cisco recommended on-premises replacement for Cisco TMS. In a new blog, Cisco explores the development process behind DMA and talks about the migration process from TMS.
VQ DMA provides a migration path for customers who do not want to or cannot migrate to the Webex cloud. VQ designed DMA as the replacement for Cisco TMS from the outset and it is available to purchase globally via Cisco partners.
New guides for VQCM
The VQ Team has worked hard to create an extensive resource centre packed with helpful guides and product information.
As part of this initiative, VQ published a new series exploring VQCM's key functionality. Get reading:
Device Management and Automation 
CMS Snapshot, Recurring Meetings on Temporary Spaces & One Time Pin/Passcodes
Want more? Our blog library is jam packed with insights and news for VQ Conference Manager.
And finally, click here to watch our first 'News in a Flash' update
Cisco Corner
VQ Joins the Webex Partner Podcast
This month, Steve and Giles joined the latest Webex Partner Podcast edition. 
Listen as they discuss VQCM's limitless potential with CMS, the migration journey from TMS to DMA and what's next for VQ.
Inside VQ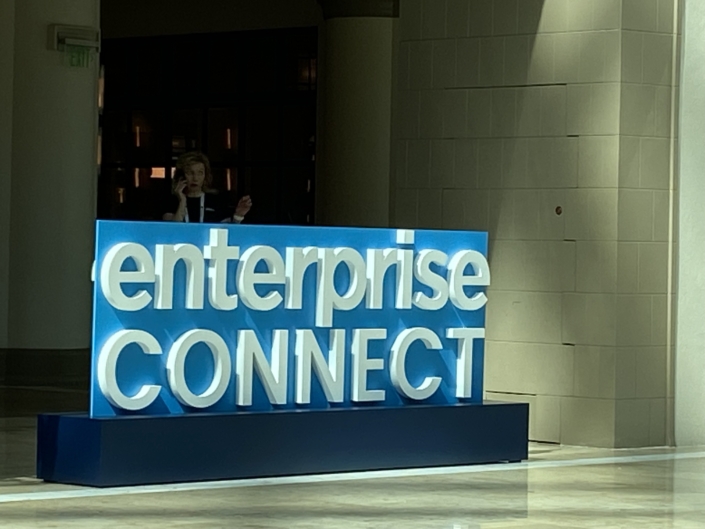 A word from the VQ team…
Last month, Steve and Giles travelled across the US to Washington DC and Enterprise Connect in Florida. Steve shares his thoughts on the trip:
"March's US road trip was fantastic and packed with productive discussions around VQ Conference Manager.
Enterprise Connect was action-packed, meeting with some new and some long-term customers. Spending time with partners and our friends at Cisco is always enjoyable.
The VQ team can't wait to return to Las Vegas in June at the upcoming Cisco Live. Cisco Live is right around the corner. Soon, we'll be announcing information about our meeting rooms and where we'll be. Keep your eyes peeled."
Two of our new starters in the engineering team, George and Emma, also share their early experience at VQ: 
"I was quite nervous starting my first software engineering role, but was extremely happy at how welcoming everyone was.
People have been nothing but patient and friendly, making my first few months at VQ relaxed and enjoyable.
I have learnt a lot here already; I've mainly focused on ansible and Kubernetes.
I've found the work to be interesting and engaging, I'm very glad I joined VQ," said George.
"I joined VQ Communications UI team back in November 2022 and in only a few months have been welcomed with open arms into the team and company.
It goes without saying that everyone in the company is extremely talented and I have spent a lot of my time learning from them and have noticed the improvement in my confidence and ability since joining.
The project I am working on is exciting and innovative. I am looking forward to the moment that customers get to experience features I have worked on implementing," said Emma.
Sign up to our mailing list to get the latest updates from VQ