I was able to spend the last 10 days in the USA attending Enterprise Connect in Orlando, a day with our new USA Master Distributor in Philadelphia the team and their customers, and a series of client meetings in New York.
Enterprise Connect was the former Voicecon event, and has grown from the IP telephony focus and advertises itself as The Communications & Collaboration event. There were around 200 exhibitors and several thousand visitors – of which 50% seemed to be End Users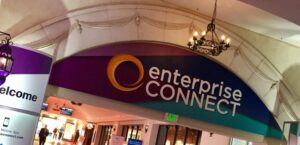 The recurring theme from the show was all about Teams and how to enable the users who represent the massive growth in the gig economy and the demand for flexible working. During the Microsoft keynote, we heard a statement that over 60% of the workforce will be remote workers by 2020. One of our customers deployed Acano during 2016 and has seen the service explode – regularly seeing over 1 million minutes a day. That success is about enabling teams to collaborate with the tools they need in a way that replicates, how they want to work. We are especially pleased to be a part of that success story.
It was also good to catch up with industry stalwarts: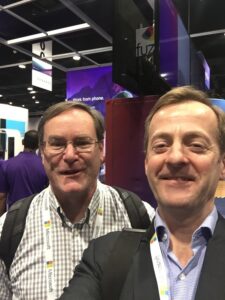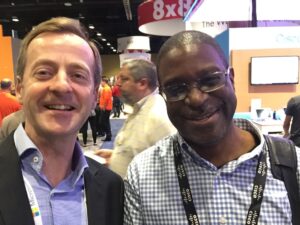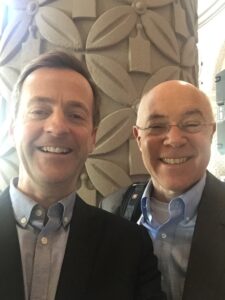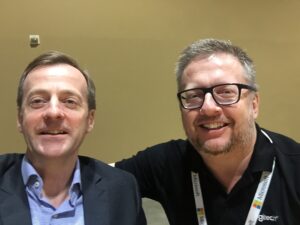 We are steadily adding partners around the globe, and see this is key to our growth strategy. The road trip to Philadelphia and New York was all about growing and consolidating our partner base. One of the new partners we are working with previously supported Acano in North America. They add great experience and knowledge, are a great team, and are also fun to be around.
I've come back from this trip with a real buzz. For VQ, we're in the right space, right time and with the right product. As ever, it's foot on the floor time to keep building on this success.