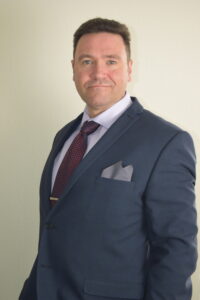 So, I've been at VQ for well over 3 months now and I thought I'd give you another update from me.
I hadn't appreciated when I started, what a truly international business VQ Communications is. Giles spoke about his US trip in his April blog and my passport is seeing quite a bit of use, too. I was in Switzerland last week, visiting partners and customers to provide both training and supporting new Conference Manager deployments. I did a fair bit of travelling whilst there and as an aside, for anyone needing to use it, it's a great train service from Geneva to Lausanne: comfortable, punctual and clean.
Next week Mike and I will be training a partner in Bulgaria and then I'm off to the US for an intense week of meetings culminating in the InfoComm trade show in Orlando. If you are going to be there, please let me know: I would like to meet as many customers and partners as I can.
But of course, there's no need for everybody to get on a plane every time we need to meet. Not with the almost-as-good-as-being-there experience offered by modern video conferencing platforms such as CMS. At VQ we have partners and customers all over the world. South America, Australia, USA, Vietnam, India, South Africa come readily to mind but there are many more and we are in regular video contact with many of them. I am always reminded how much easier it is to communicate, (especially where not everyone is using their first language), when you can actually see who you're talking to.
Then there are the webinars that I run. These are timed to accommodate as many time zones around the world as I can and they do always feel like very international events. You should be receiving the invitation for the next webinar soon, by the way, so please make sure you register. The feedback I receive is positive and it's a great opportunity to catch up with the latest VQ news.
We are indeed seeing huge demand from all over the world, and we have the tools and capability to service our growing list of international customers and partners from our home base in Chippenham, Wiltshire.
I look forward to welcoming many more worldwide users to the VQ customer base. Exciting times indeed. More from me again after my next trips.