In this September edition of the VQ newsletter, we begin gearing up for the end of 2022 and beyond with an upcoming pair of webinars. Our team is growing and we hear from the latest VQ team additions, and we explore VQ Conference Manager's Analytics Dashboards.
Read on for:
Two upcoming webinars this October
A look back at Cisco Impact 2022
Steve Holmes' trip to Saudi Arabia next week
Our guide to VQCM Analytics Dashboards
A recent presentation from our cybersecurity team
An introduction to new members of the VQ Team
What's new at VQ?
---
The VQ Team reveals upcoming plans and features
Even with the fantastic 3.10 update for VQ Conference Manager and the first release of DMA, we still have more to show you.
On Tuesday 18th October, our engineering team are hosting a webinar on how VQ automates testing. In this webinar, we will cover:
A demonstration of our CMS deployment playbook and VQCM certificate management interface.

A walkthrough of the tools we used to help test the new DMA product, including a device and contact CSV importer and more.
Join us for this special engineering webinar by signing up here

Dive deeper
Cisco community, fancy a preview of what else we have coming up in the near future?
We're hosting a Cisco exclusive webinar on Tuesday 4th of October, covering some of our plans for FY 2023.
This includes a look at upcoming VQCM functionality, insight into our roadmap and much more

Register for the webinar here
(Please note: this webinar is for Cisco employees only)

VQ's upcoming trip to Saudi Arabia
Steve Holmes, VQ's VP of Sales, will be making a trip over to Riyadh in Saudi Arabia next week.
He'll be visiting from Sunday 25th September – Thursday 29th September. If you're interested in meeting during his visit, please contact him via email or Webex at sholmes@vqcomms.com

Cisco Corner
---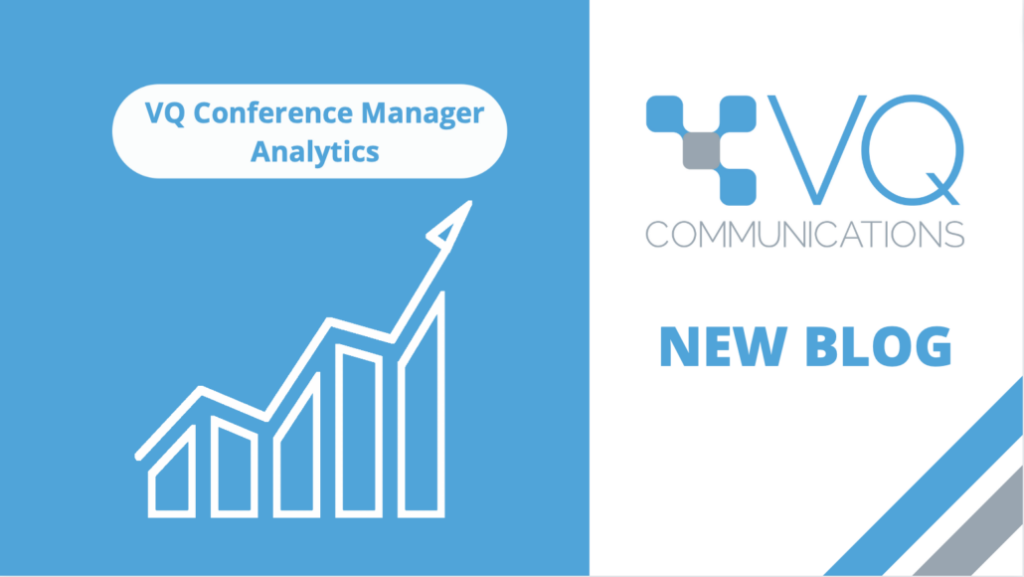 Biggest and best this month
It was a busy summer for the VQ Team delivering VQCM 3.10 and attending Cisco Impact. Check out some of our highlights:

We were thrilled to have been invited to Cisco Impact a few weeks ago in Las Vegas. The VQ Team had a blast meeting with the Cisco community – here are our favourite moments .
Our latest blog explores the VQCM Analytics Dashboards and how it provides insight into a variety of conference call metrics. Read on for more.
Alan Mills, a member of VQ's cybersecurity team, presented at an international IEEE conference to discuss cybersecurity resilience. Check out his recap of the event.
Inside VQ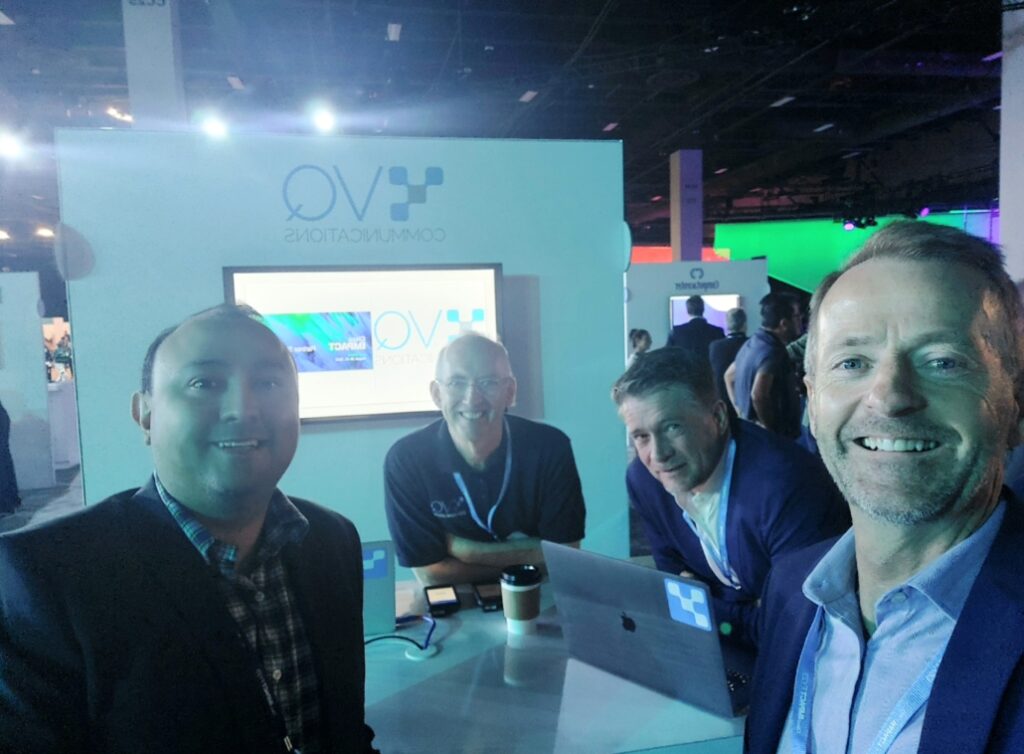 A word from the newest members of the VQ team
This month we introduce you to the two newest members at VQ, working across our Engineering and Customer Success teams.
Stefan joins our growing Customer Success team:
"At VQ we recognise the importance of our customers deploying, adopting and growing the use of our software, this ensures that themselves and importantly their users get the most value out of the conferencing service that is being provided to them.
As the number of organisations using VQCM globally increases we have formalised our Customer Success program.
As part of my role in the Customer Success team I will be engaging with our customers to help them maximise VQ Conference Manager. I look forward to introducing myself and my role to some of you personally."
We're also thrilled to add Nadiya to our engineering team:
"My name is Nadiya, and I work in VQ's engineering support team. I have a variety of responsibilities, including fixing bugs, adding new features, writing up scripts that automate the jobs for you and crafting guides for VQCM. I've been with VQ for 5 months now and have been absolutely loving my time here!
I feel extremely lucky to be doing what I love, working with and learning from such amazing, intelligent people and to be doing it in such a caring and remarkable company! Every day is different, every day is challenging and every day I learn something new. What more could one ask for?"
Want the latest news and team updates from VQ? Follow us on LinkedIn for more.