I get asked time and time again why self-service is important when choosing a video conference service. This blog gives my thoughts and why it's great news that VQ Conference Manager makes self-service possible.
If you want to deliver a video conferencing service to your users and staff, from small to the very large deployments (and by that I'm talking about 10's of thousands of users), the only way you are going to do this sustainably is by offering self-service. Self-service is the only way you will scale.
What self-service means is users schedule their conferences using tools already familiar to them; tools which already exist on their desktop. Why is this important?
Well, if they are already familiar with the tools, they know how to use them and you don't have to train them. A great example of this is the Outlook calendar. Everyone knows how to use schedule a meeting using Outlook.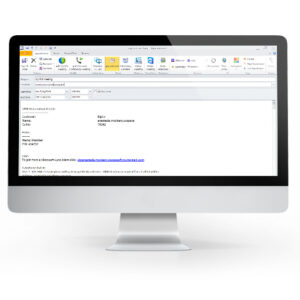 Self-service also means users are able to control their calls; they need to be able to add people to the call, they need to be able to control and edit their PIN numbers, they need to have the confidence to know what everyone in the conference is experiencing.
The alternative is having your users rely on a service delivery team. That doesn't scale. Your users need to be able to do it for themselves.
And the good news is that VQ Conference Manager delivers all of this.
We have an easy to use web portal which allows users to control their conferences, participants, edit their PINs, change screen layouts and they can have an integration with Outlook, so users can schedule a video conference using familiar tools such as the Outlook calendar.
So what, you ask, would the alternative be if you didn't have this self-service and your video conference service started to grow?
Well you would have to provide a team to do it for you. This doesn't scale. I've been in video conferencing for a very long time; I go back to what I regard as the "bad old days" when there were always n + 5 participants in a video conference, and that + 5 were the back support team. You needed a support engineer at every location to make sure the video layouts were correct, another to make sure that the video conference equipment, itself worked. The users themselves lacked confidence that the video conference would work without these people in place and this just doesn't scale. Yes, it works if you are going to have one or 2 important meetings every day, amongst a small select group within your organisation but if your whole organisation is wanting to meet on video, this is impossible to deliver unless they can do it for themselves.
So, the whole point about self-service is giving your users the confidence that the system is going to be there, just like flicking the switch and the light coming on. The video conferencing has got to be exactly the same. Your users have got to have the trust that when they dial into their Space they know how it behaves; it is always behaves in exactly the same way. Then usage on the system will grow and return on investment will improve.
Click here to find out more about why you should choose VQ Conference Manager to deliver your self-service video conferencing service.