For those of us that have been around conferencing and collaboration for some time, the video pre-view images that used to be available on the previous generation "Codians" have been sorely missed. It is therefore great to be re-introducing video snapshots to the Activity page.
Please note that snapshots are enabled on CMS via a CMS license key; these can be purchased from Cisco. Once you have the CMS license key installed, enable "snapshots" on the People CoApp at the UX Profile when logged in as an Administrator.
Please also note that Snapshots are "expensive" in the terms of CMS resource consumption and should only be used sparingly. We have produced an extensive test report and will make it available as a whitepaper shortly after releasing 3.11. The report shows how the snap-shot functionality performs under different CMS call loading levels.
As a general rule, please work on limiting snap-shot usage to 25 participants across all Operators with snap-shot visibility enabled. VQ's implementation of snapshots caches the snap-shot data to minimize the loading on CMS.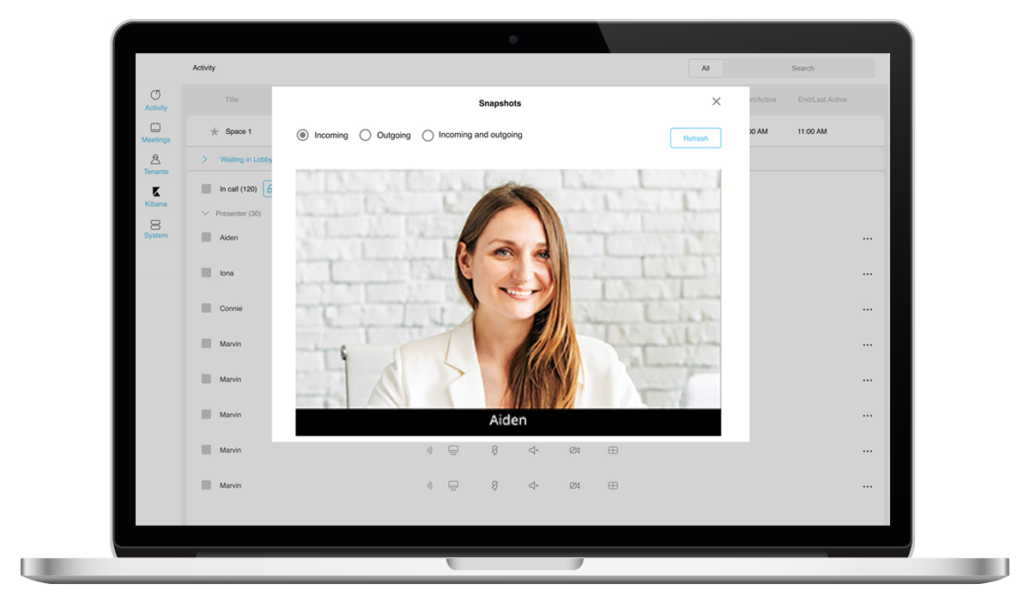 The snapshot is requested via the three ellipses button on the right-hand side of a participant row…